Chatham Intra Boot Fair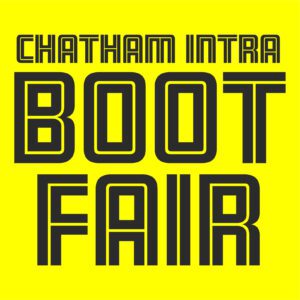 Arts, Vintage, Hand-made, Antique & Pre-Loved
A friendly car boot fair with a focus on art, craft, vintage, pre-loved furniture and handmade items. In the car park at Sun Pier House, in Chatham.
Taking place on the 1st Saturday of the month from February to December, open 10am – 2pm.
When/ times:
Every month from February – December
1st Saturday of the month
Open from 10am to 2pm
The 2020 dates are – 1st Feb, 7th March, 4th April, 2nd May, 6th June, 4th July, 1st August, 5th September, 3rd October, 7th November, and 5th December.
Stall info & how to book:
All bookings should ideally be made online via the Eventbrite link – https://chathamintrabootfair.eventbrite.co.uk or call us on 01634 401 549
Catering stalls should contact us directly to discuss attending the event – 01634 401 549
Entry is free to the public