Medway Arts Forum (MAF)
Sun Pier House is the founding member of MAF
Started in January 2020, the Medway Arts Forum is a new network for arts & cultural organisations and artists in Medway and North Kent, who regularly work with the community via the arts and/or manage arts spaces.
The Forum's initial ambition is to arrange regular proactive and positive meet up's for Medway's cultural organisations. Creating a professional network and opportunity for us all to meet, share information, learn about each other, update on funding applications, encourage collaborations and open up new dialogue.
The Forum's purpose is not necessarily suited to independent artists developing their own practice, it is designed for those working in the broader sense of arts engagement, delivering arts for the public and running creative venues.
MAF is a co-managed forum working together with a shared ambition to create a better dialogue between the local arts organisations, and create a stronger profile of Medway's arts community. More partners are welcome to join the running of the Forum, and organisations within all arts and culture disciplines are encouraged to attend. A governance structure and terms of reference will be developed with Forum members.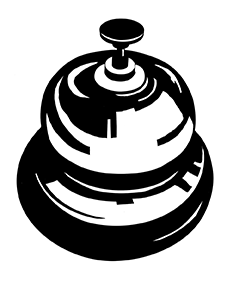 The 2020 Meet Ups
Monday 3rd Feb – at Sun Pier House
Monday 20th April – online via Zoom
Monday 1st June – online via Zoom
Monday 10th August – online via Zoom
Monday 12th October – online via Zoom
Monday 7th December – online via Zoom
10am – Sign in and add your items to the information boards.
10:30am – 12:30pm – Agenda discussions and round-table news.
Minutes from meet ups –
FUTURE FORUM AMBITIONS
As well as the regular meetings, MAF intends to create several shared services for organisations to opt in to. Such as;
'Medway Art Guide' – A printed leaflet to promote public arts spaces in Medway. Design/print/distribution costs to be shared amongst those included in the guide.
A simple website version of the 'Medway Art Guide', with the same information as the leaflet but with links to websites, other keys arts events/ venues, etc.
MAF members to host the MAF logo on their websites, with a click link to a shared MAF web page/ Facebook page. (Sun Pier House could host a MAF web page on their website with information about the Forum).
To create and manage a shared calendar of events, festivals, workshops, exhibitions, private views, etc. – As a means of avoiding clashes, understanding what we are each doing, and creating a better structured programme of arts for the local audience to attend. Shared within the members, not as a public events calendar.
Forum members to work together on shared funding bids when suitable, and establish new arts opportunities for Medway.
Forum members to be able to attend wider strategic and cultural meetings and represent MAF members who cannot attend.